XM GROUP REVIEW
XM Group is a brokerage firm founded in 2009. It has headquarters in Australia, Cyprus, and Belize, serving clients in over 196 countries. The reason for this firm's success is because it ensures its client's safety and satisfaction before anything else.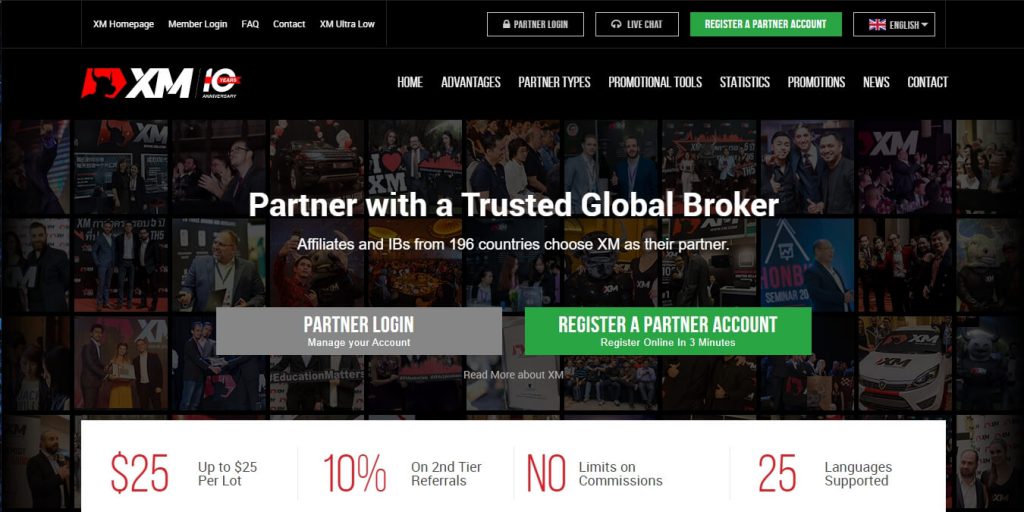 What is XM Group?
XM Group built its foundation in Cyprus in 2009. As it provides trading services in almost 200 countries, the firm's customer service can speak in over 30 languages. Since it was established, the firm consistently provided good services, expanding its network of clients globally. Since then, the firm has plummeted to success.
Among the many reasons why the XM Group has maintained success in the brokerage industry is it does not fail to cater to its clients' needs. The company concentrates on customer needs, comfort, and security in the accounts of investors.
Licenses and Regulations: Is XM Group Safe or a Scam?
It is common for investors to ask whether a certain brokerage firm is safe to trade with, or if it is infamous for financial discrepancies. In the case of XM Group, based on its good reputation and reviews, it is safe to say that trading with them is secure. The firm is globally recognized and has been granted many awards and achievements throughout its career. It has acquired licenses from various regulatory bodies like CySEC of Cyprus, ASIC of Australia, IFSC of Belize, and FCA of the United Kingdom.
XM Group also complies with the MiFID or the Markets in Financial Instruments Directive, which is an EU law that states all firms under it must provide equal and harmonized trading to all its clients. This obliges the XM Group to secure their clients' safety and become responsible for any discrepancies. The firm can be made accountable in many EU countries such as Italy, Hungary, and France.
Currently, XM Group provides financial services to its clients globally, especially with the use of its license from IFSC. It is an offshore broker, which means that the trading processes in this firm may be comparatively less strict than other firms. Offshore brokers may have gained a bad reputation; however, XM Group is heavily regulated, giving clients a sense of safety in their company.
Trading Platforms
Even if this broker has no trading platform of its own, it still offers a variety of trading platforms for each client to access.
The platforms offered by XM Group are WebTrader, MT4, and MT5. The two MetaTrader platforms are viewed with high recognition in the market. It remains the most efficient platform available. Many traders prefer these platforms since it allows them to access one account with other platforms directly. The said platforms offer various indicators and trading tools, among other services.
Trading Accounts
XM Group presents a variety of accounts alongside its trading services. The broker offers various types of accounts, such as standard, micro, swap-free, and Islamic.
These types of trading accounts offer services with customized features. Accounts like the micro, zero, and the standard can be converted into Islamic accounts once the client wants to abide by the Shariah laws and requests to switch.
Trading Leverage
With XM, the client can choose his or her trading leverage from 1:1 up to 888:1. This is dependent on the account type the client has purchased.
In recent news, regulations affecting European investors prohibit them from using leverage bigger than 30:1. However, Australian brokers are still allowed the leverage 300:1 maximum.
The trader could see that the brokerage firm is efficient, and the leverage it offers is beneficial to them. However, this could mean harm to the client, too. As a trader, you must wisely choose leverage in your trades, as this is a big factor and will greatly affect the outcome of your trading career.
Trading Fees and Conditions
XM Group does not charge any deposit fee or monthly inactivity fees, meaning the client can open an account, and he or she won't be responsible for any monetary fees from the firm.
This is highly beneficial to its clients, as it prevents clients from anxiously thinking about the consequences of not properly maintaining their open accounts. Nevertheless, XM Group imposed strict trading to be complied with by clients once they have an account with the firm. The spreads in the XM Group are variable, meaning they fluctuate within a range.
Any trading fee or cost is already inculcated in the spreads, implying that XM doesn't charge any hidden fees at all. This feature brings the firm's transparency with clients into the spotlight. XM's efficient trading conditions contributed to its good public reputation with the rest of the market.
Among XM's trading conditions include charging an overnight fee when a client's position is open for a time longer than one day. The client must pay this fee as compensation for keeping their positions open longer than the trading day. If clients want to keep their positions longer, they must pay for the charge.
Deposits and Withdrawals
Financial transactions with XM Group is designed to make it easier for the clients. They have many payment options to choose from, including Credit Card, Wire Transfer, and E-Wallets. The firm prioritizes its clients' comfort wherever, so they established a local bank transfer that permits clients to deposit in local banks and without charging any conversion fees.
XM Group requires a standard $5 minimum deposit in all of its payment methods globally. However, this minimum deposit could differ depending on the payment method and the client's account type.
The firm doesn't charge any withdrawal or deposit fees as the expense is said to be covered by the firm. This is another benefit for investors. They also permit withdrawals over $200 through wire transfer.
Educational Materials and Resources
XM has various informational materials and resources, including webinars and descriptions of financial terms, that can be accessed on their website. They also provide videos of step-by-step instructions on how to trade and succeed in trading. Aside from that, they also offer their clients with, namely: tutorials, webinars and seminars, an economic calendar, tools, indicators, and more.
All of these resources and materials are an effective way to attract investors who want an efficient way to trade. This works best in beginning traders who have minimal experience in the market and would like to learn a thing or two about the various trading strategies in forex and how to apply it in each trade.
XM Group Bonuses
Choosing a broker to trade with is indeed a deal-breaker in a trader's career. In doing so, they contemplate every advantage and disadvantage in their prospective broker. With XM Group, it offers many advantages and promotions once an investor decides to trade with them. These advantages are discussed below.
XM offers no deposit bonus when opening an account. This is a benefit that traders want to acquire as they open an account with a firm. The no deposit bonus works in a way that once a trader has an account with XM, fully validated, and newly registered, they are granted the $30 bonus despite not depositing any amount to their accounts yet. This bonus is available only for new clients of XM, which means old clients cannot avail it.
XM grants a welcome bonus to each new client who has newly registered with the firm. This bonus gives new clients the chance to reach 100% and offers a $5,000 reward maximum. This differs from the no deposit bonus since it is only given if the client has deposited it in advance.
If XM offers great bonuses for new clients, it has greater rewards for long-time clients, such as the loyalty bonus. It is given if a particular client regularly trades with XM; however, this can only be granted to clients who applied for the program. This certain bonus offers many promotions and additional features. To apply for loyalty bonuses, clients must reach a particular amount of points gradually given to traders during their trading career with XM. This bonus is not applicable for clients who are under the Trading Point of Financial Instruments Limited, as well as its UK equivalent.
Lastly, XM offers special seasonal bonuses that appear anytime on XM. This platform updates its bonuses regularly, so traders get surprise bonuses as long as they keep trading with XM Group.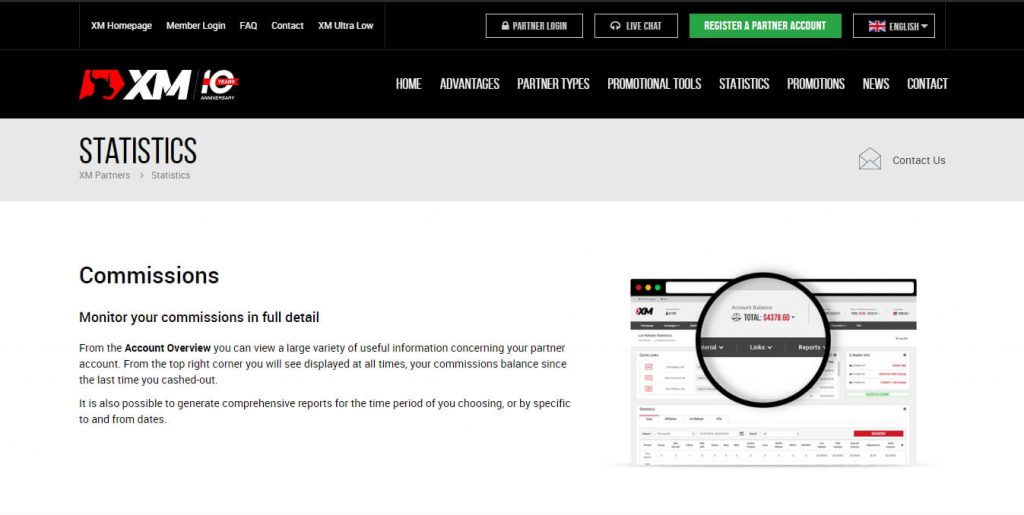 Conclusion
Overall, XM Group has a fairly reputable career as a brokerage firm, shown by its many recognitions earned globally. It practices full transparency with its clients and aims to provide the friendliest and most efficient customer support.
XM ensures the comfort of its clients, which is why it caters to each client's specific needs. They provide hands-on financial services, focusing on both new and professional traders, and ensuring the flexibility of their services.