LimeFX Forex broker review: all Perks and Bonuses

LimeFX is one of the newer Forex brokers on this arena, and they have some strong connections to the Russian trading space, if it consoles you in any way. It shouldn't dampen your spirits, because they are still an innovative broker and a highly beneficial partner to work with.
Not only do they have a lot of room for experimenting around with assets, but the local perks also allow you to lose less money because of poor decision-making. So, it's a very good place for rookie traders and even some advanced investors.
But what do they offer, exactly?
Broker description
LimeFX might not have the biggest assortment of markets (in comparison to some other, older brokers), but you can definitely make a lot of profit here and experiment very extensively. This slight lack is compensated richly by the other advantages they got here.
So, the markets include:
Stock. There are a lot of shares that belong to the biggest companies, like Apple, Facebook, Google and so forth
Commodities. They are called 'goods' here – it means you'll be trading in all sorts of shippable commodities: from coffee to grain to whatever else
Energies. The energies represented here include several brands of oil and gas
Forex. LimeFX has a lot of currency pairs open for investments at any time
Indexes. Also known as indices, these groups of shares represent the collective value of top companies from many countries (USA, France, UK, Germany, etc)
They don't have cryptocurrencies, bonds or other popular stuff traded daily in droves. LimeFX decided to focus instead on the most popular products that are always on demand.
Trading platforms
A trading platform is a crucial element of trading, but you likely know it already. LimeFX offers several ways of accessing the markets you like, including several variants of the famous MetaTrader 4 platform:
MetaTrader 4 Platform – a software version with all sorts of helpful charts and indicators as well as an intuitive interface and a lot of manuals 
MetaTrader 4 Web – the same thing, but for your browser. It doesn't change a whole lot, but they seemingly did add more tools to it
XCritical – a more advanced platform with all sorts of tools (about 180 of them), advanced monitoring capabilities and faster execution
XCritical Mobile – a mobile terminal with a lot fewer tools, but also a cleaner and more comfortable command part
Whatever you choose, this choice will be reasonable. The different is largely in what suits your style better and which platform you feel most comfortable with. In terms of functionality, they are fairly on par.
Trading assistance 
LimeFX included a lot of the tools that might help you with your trading routine into their trading platforms. Both XCritical and MetaTrader can boast an abundance of such instruments, so you won't really be desperate for them.
They are equally keen on providing practical information on all topics regarding trading and investing: from lessons about strategies to MT4 tutorials. Their video lessons collection provides all sorts of useful knowledge – they update it very regularly and the quality of these videos is always impeccable.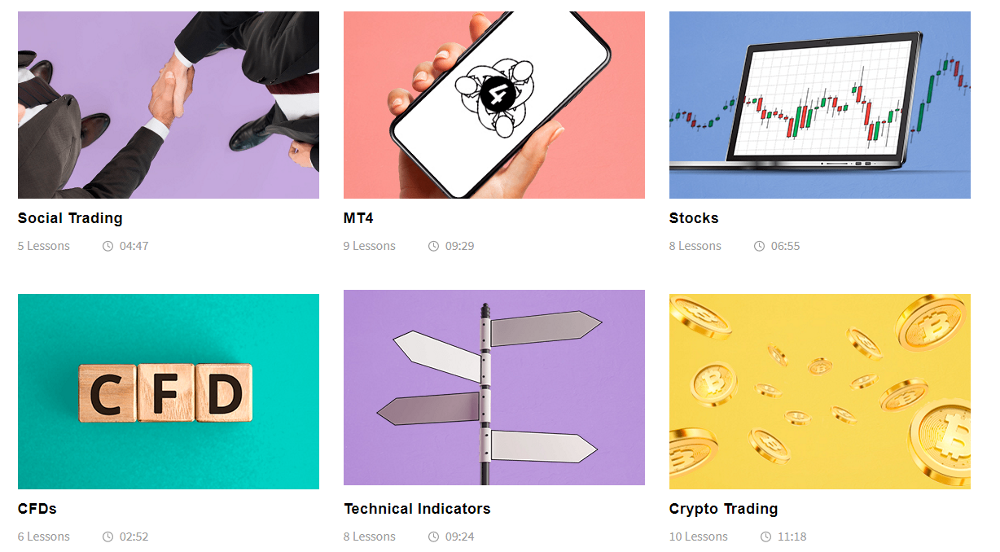 And it's not the end of it. There are other ways LimeFX helps you negate some of your losses.
LimeFX promotions
There are several promotional programs that help you decrease your potential losses, as well as improve your trading skills. They can be a bit confusing, so let's cover each of them one by one.
Demo Real is their training program of sorts. This program lasts for 2 weeks, during which period you'll be given an additional virtual account with virtual money. You can use them to try out new investing tactics or generally practice. You won't have to pay your real money for it.
The virtual money will reflect your balance on your real account, but if you lose them, you won't lose any of your actual funds. In order to enter Demo Real, you'll have to create an account on LimeFX and choose an option to join the program right from the start.
From then on, you'll have a 2-week main period. The money you win during this period will be allocated to your main account after this trial has ended. Afterwards, you'll be able to continue practicing with what funds you have left on your virtual, increase or lose them and see how it all plays out.
You need to make a deposit of $250 to $5000 in order to trade on Demo.
This program insures that you won't suffer any financial losses during trading, as these losses will be returned to you if your losses greatly exceed your wins during the trading day.
Of course, it would be too good to be true if they handed out these bonuses to everyone. That's why there are several requirements.
First, you have to be 100% verified, documented and trusted by the broker. Second, your deposit must be between $500 and $5000. Third, after you receive this bonus, you can't withdraw it unless you've transferred around a total of at least 10,000 more dollars after that.
So, after LimeFX have given you this bonus, you need to deposit, spend or win at least $10,000 more. Only after that can you withdraw your bonus. If you try to withdraw before that, they will confiscate the bonus, your other money and close your account down. Sounds harsh, but if you follow the rules, it'll pay off very much.
The new users can also apply for a 30% deposit bonus, but the rules are similar to the rules on the previous promotion, where you need to accumulate at least 10,000 more dollars in transactions before withdrawing your money. 
Summary
Even without all the perks and promotions, LimeFX is a decent broker with a lot of opportunities for money-making. With these promotions, you can multiple your fortune by a lot. The only thing they ask of you is to win some money in exchange. It's something of an investment, really.
If you think you can follow the rules by the letter, go ahead and give LimeFX a go.