FXCM Review of a Well-Known International Forex Broker
FXCM was founded in 2001 and became among the first batch of brokerage firms listed under the NYSE. At the beginning of the 21st century, a large shift in the commerce industry has led the way for newer companies to develop new processes in the trading industry. FXCM is one of the first brokerage firms to offer a trading platform for foreign exchange (forex) trading and capitalize on the growing interest in currency exchange among new investors. Almost two decades after its establishment, FXCM is currently among the most well-known firms in the market, conducting transactions worth billions of dollars per month.
FXCM succeeded in taking a large portion of the market, owing to the reputation it has built by promoting the firm in many places all over the world throughout its time. This success is also attributed to the firm's early acquisition of licenses from various regulating bodies such as NFA and CFTC of the US, IIROC of Canada, FCA of Great Britain, ACP of France, BaFin of Germany, SFC of Hong Kong, CONSOB of Italy, ASIC of Australia, and FSB of South Africa. Now FXCM operates on four continents.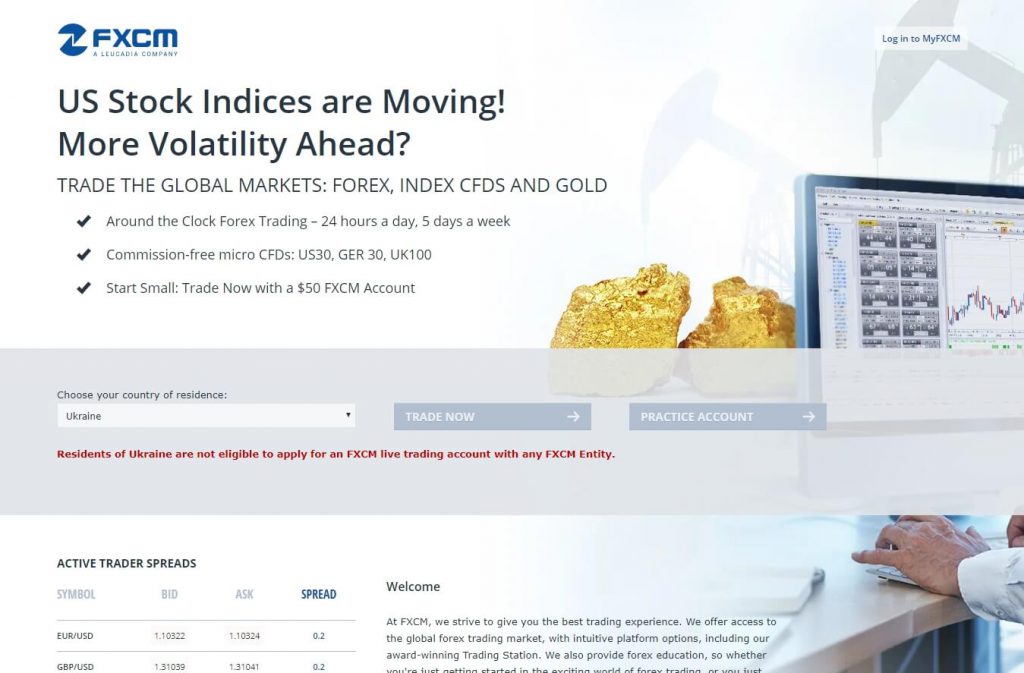 A Review of FXCM's Reputation
Even if the brokerage firm remains popular today, it is not an exception to the many scams and penalties rampant in the industry. FXCM has been charged with financial malpractice and faced many penalties to compensate for the charges. Regulatory bodies from the United States and the United Kingdom have sanctioned the firm more than once as they found financial misconduct exercised by the firm on its clients. These charges and penalties created a bubble of distrust within its existing investors and other interested investors, tainting the reputation the firm has built-in its early years. Ever since issues of misconduct broke, the firm has attempted to repair its reputation by offering better services to its clients. It has launched newer, reliable forex services operating in the best interest of its clients. However, the company still falls short of its once well-managed reputation as one of the top firms. Meanwhile, newer companies have surfaced, offering investors great forex services that prove to outperform FXCM. These new brokerage firms have learned from the mistakes of older brokers and expanded their businesses by providing modern-day investors with the hassle-free trading that they wanted.
Opening and Trading the FX Markets with an FXCM Account
The FX services that FXCM provides vary from region to region. In the United States, they offer services in line with the guidelines of NFA and CFTC. A portion of the guidelines enforced by the NFA and CFTC include 1:50 maximum leverage, prohibited hedging, and the imposition of the FIFO (first in, first out) rule. The firm is obliged to incorporate every trading conditions stated in the strict guideline to ascertain that each client is given the right trading environment. FXCM's clients from the UK, however, are not under these conditions. Since the UK regulatory body is not as strict as the United States, the firm is not mandated to implement these restrictions, giving their UK clients more freedom of choices to their trading. Because of this, UK clients can do binary options trading or spread betting. Maximum leverage outside the United States is at 1:400. However, as account equity rises, leverage reduces.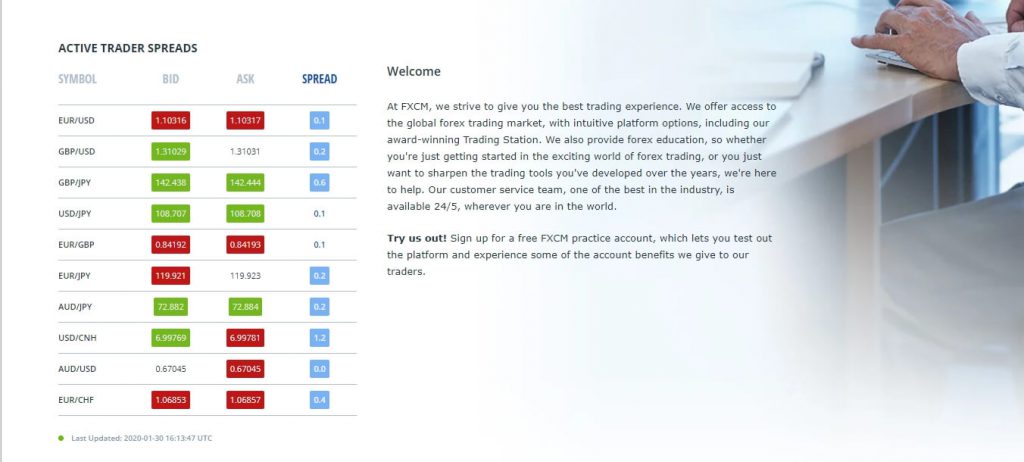 Account types offered by FXCM are differentiated into three: Mini, Standard, and VIP.
The Mini account permits the client to buy and sell securities and other assets with a starting spread of 1.5 pips. It grants the maximum leverage, where traders can access up to 1:200 leverage in trading until it arrives at £5,000 maximum equity.
The Standard account permits direct client contact with other market participants while spreads drop to 0 pip. It also imposes a $0.05 commission for each trade, which rises depending on the size of the lot. This account type is only accessible for clients who have deposited £5,000 minimum.
The VIP account is also known as the Active Trader account because it provides the most beneficial services from FXCM. It requires £25,000 for minimum deposit; however, the catch is that each trader gets to be assigned a personal account manager. It offers a free virtual private server (VPS), tight spreads, and commissions.
FXCM's VIP account is among the most expensive trading accounts considering services from other brokerage firms. However, it seems that the firm is taking advantage of the investors by capitalizing on its image as a broker. This is a blatant display of the firm's advances for bigger profits while there are better trading accounts offered by other brokerage firms. However, FXCM does contain a varied choice for trading platforms, which cannot be said for all firms. Some of these trading platforms include MetaTrader4, NinjaTrader, and its platform, TradingStation. All these trading platforms have mobile app versions for traders who opt to trade on their tablets or smartphones instead of through the web. Clients are also subjected to bonuses and promotions when achieving certain conditions.
FXCM's payment methods are done through debit or credit cards, wire transfers, and other online e-payment processes. In this way, the traders are guaranteed ease in depositing funds into their account as well as withdrawing it. All of these attributes are good for the brokerage firm; however, many clients have raised problems with the financial service provider. Traders have found fault on how the firm manages its trading overall. If you are interested in this broker, it is best to try out the demo account first before opening an account with them.