ETORO REVIEW
eToro is a financial service provider founded in 2007 and headquartered in Cyprus. It is a brokerage firm that aims to introduce a new approach to the industry of trading and has launched a trading platform that caters to all types of traders.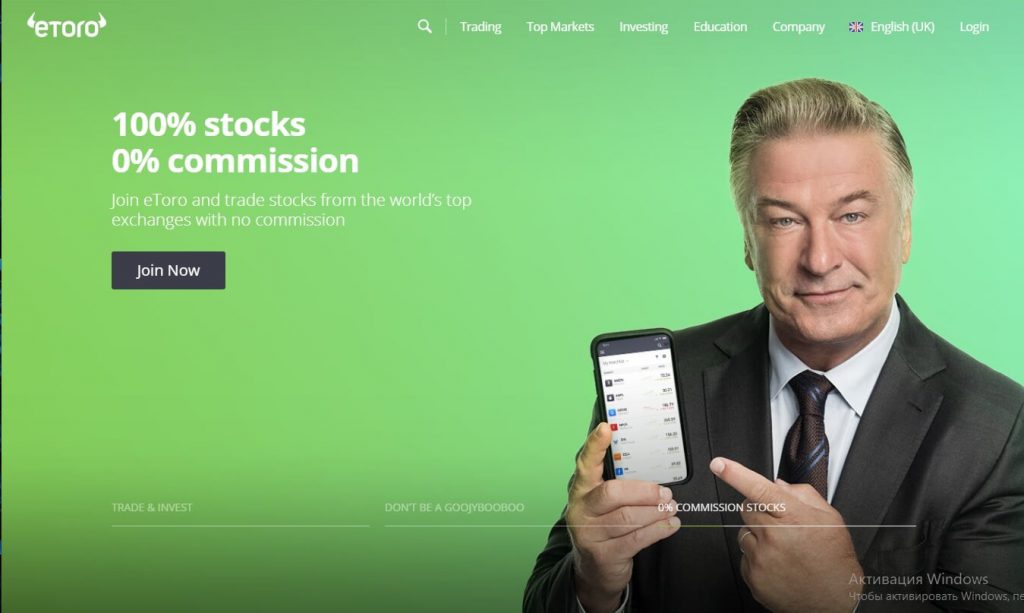 What is eToro?
Three entrepreneurs who had envisioned to innovate trading launched eToro in 2007. Its main objective was to cater to all investors who were interested in trading, whether they were beginning, or intermediate, or professional traders.
eToro has created a user-friendly platform with innovative ideas and has since become the largest and famous brokerage firm in the industry of trading. It is currently used by millions of traders across 150 countries globally.
eToro has indeed introduced a new approach to the trading industry by offering a variety of trading features. These features include accessing the financial market with ease and directly interacting with various traders globally without any form of monetary fee.
All these characteristics are good and surely beneficial to every trader; however, the most important factor remains to be the firm's reliability as a broker. Are they worth your money?
eToro: safe or scam?
Finding a good brokerage firm is a key factor in your success as a trader. Many traders are uncertain in this phase of trading as there are many brokerage firms in the market today, but only a few of them prove to work in the best interest of their clients. Traders can choose opening an account with eToro, who has acquired regulations and licenses from many regulatory bodies.
Since eToro is situated in Cyprus, then it is only natural that it will abide by the regulations of CySEC. Aside from that, eToro has also acquired licenses from FCA or the Financial Conduct Authority of the United Kingdom and from ASIC of Australia.
Aside from being licensed and regulated with these bodies, eToro abides by the MiFID or the Markets in Financial Instruments Directive, an EU law that obliges brokerage firms to provide harmonized regulation across the EU economic area. This law is very beneficial to investors within Europe. All these licenses acquired by eToro provide safety to clients in Australia and Europe.
With eToro's reputation as a big firm with efficient trading platforms, it is considered to be safe trading with them.
Trading Platforms
eToro only has a few trading platforms offered; however, these platforms, like eToro's own OpenBook, are easy to maneuver for their clients. OpenBook is a platform that focuses on social trading and permits clients to communicate and access various trading communities and investors.
OpenBook offers clients the opportunity to look for the best-ranked investors and trading strategies that they want to follow. Another of the platforms they offer is WebTrader, which is a notable platform generally considered to be reliable. These two platforms are also offered in their mobile versions that are available both in Android and iOS. In mobile trading, traders can trade whenever and wherever.
eToro Trading Accounts and Conditions
eToro offers only one type of trading account, called the Standard account. The 200 million clients of eToro using this standard account are trading on various financial services, which means that this account is functional in many ways. Its clients can also choose between three conditions, which mostly functions as a guide for beginning traders: fixed spread, auto-trade, and copy-trade. All these conditions are already accessible in the standard account. Furthermore, it can be upgraded with Premium services, where clients can access various tools and features and talk with a personal account manager.
This account also offers a reward system for all its clients. For example, when a client recruits another client into using eToro through a partner program or the trading community, the recruiter will be offered rewards.
Trading Fees
eToro does not charge its clients any commissions for their trades. The fees are already inculcated in the spread, which is already fixed before clients begin trading. In this platform, spreads may vary but are generally lower compared to the industry's average spreads. However, eToro charges a $10 fee for inactivity every month if the client's account has been inactive in trading for the past 12 months or so. Aside from that, eToro charges a trading fee and an overnight fee, or the amount the trader needs to pay when they've held their position open longer than a day.
eToro Trading Leverage
eToro offers leverage of 1:30, as stated on the regulations of ESMA. This regulation was imposed to protect investors from possible financial risks. Leverage is the amount loaned by the firm to its clients that allows them to trade at a larger sum. The leverage is significantly larger than the client's initial capital.
Furthermore, eToro permits its clients to utilize the leverage multiplier, which basically maximizes the allowed amount to trade for each investor. For major currencies, it permits x30; for commodities, x10; for cryptocurrencies, x2, and for CFD stocks, x5.
Bigger leverage translates to bigger potential gains. In contrast, it also translates to bigger potential losses. When the trader commits mistakes while trading with large leverage, it increases his financial risks.
Deposits and Withdrawals
eToro ensures that their clients' personal information and funds are secured, which is why they've made their financial transactions as safe as they could through the SSL technology. For deposits, eToro has set a different minimum depending on the client's geographical location. It also depends on the regulations of the country each client comes from. The minimum deposit is within the range of $200-$10,000. In withdrawals, eToro ensures that the process is fast and efficient for its clients. However, this efficiency comes with a price as eToro charges a $25 withdrawal fee. This fee comes with each withdrawal request of the client. eToro's minimum withdrawal is $50.
This is indeed a costly withdrawal fee and very close to the amount of the minimum withdrawal. It looks even more expensive when you think that this comes with each withdrawal request.
The withdrawal fee may be one of the shortcomings of eToro; however, the advantages outweigh their deficiencies. eToro has already built its name as among the top social trading and brokerage firms. They also ensure the safety of each client's personal information and financial data. It has proven to give its clients what they need in many ways.
eToro Educational Materials and Resources
In eToro's mobile trading app, a research button is made available for the clients. However, this research button, along with market analysis, is only available for clients who have funded accounts. They have an internal blog where various topics on forex and other financial subjects are discussed. The most discussed topics are cryptocurrencies. The blog provides a lot of information about cryptocurrencies in comparison with topics about forex or market analysis. The articles on cryptocurrencies mostly tackle about its beginnings and how it boosted in 2017.
For its clients' convenience, eToro has also launched a Trading Academy, which can be accessed at the bottom part of the website. Aside from that, they've also provided a link to a Live Webinar. A page on the blog is also provided for archived topics and other programs that were discussed on the Webinars. They've launched a basic program on PowerPoint that comes with a course on "Advanced Technical Analysis." The course discusses various aspects of technical analysis. No written materials are made available on the website other than a brief introduction to the trading platforms and the various trading instruments that can be found on the FAQ. The blog also manages to create a library of informational videos from Youtube covering various topics on forex. Lastly, they've also provided a tutorial section where beginning traders can have step-by-step instructions on trading in the form of presentations.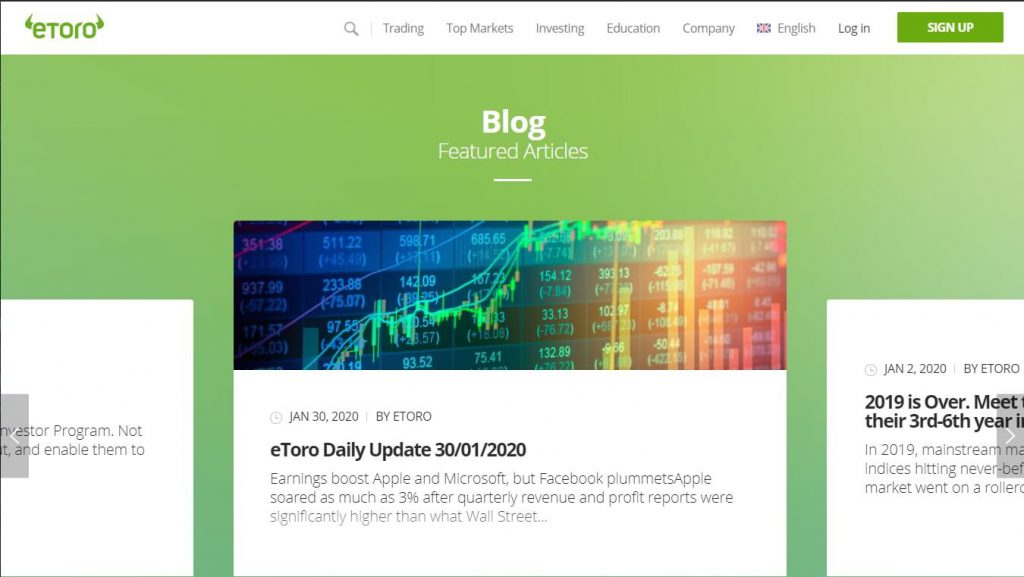 Conclusion on eToro
Founded in 2007 and headquartered in Cyprus, eToro's main objective was to introduce an innovative trading platform that can cater to different traders. Thirteen years since its establishment, eToro has managed to build itself as among the top brokers globally. Most of this success is attributed to eToro's care for its clients through data protection, whether personal or financial. Their reputation as a trustworthy broker has also stemmed from the various licenses it has acquired from many regulatory bodies in different continents. Aside from the web platforms, eToro also offers the mobile app versions of these platforms to give their clients efficient trading whenever and wherever.
Overall, eToro has proven itself to be a secure and efficient broker. It is reliable in many ways, including transparency with its clients regarding their funds and the protection of their privacy. With all these advantages and reputable reviews on eToro, this broker is definitely on our list of brokers you should trade with. This broker is definitely worth your time and money.