Coinsmart exchange review: What's there for you?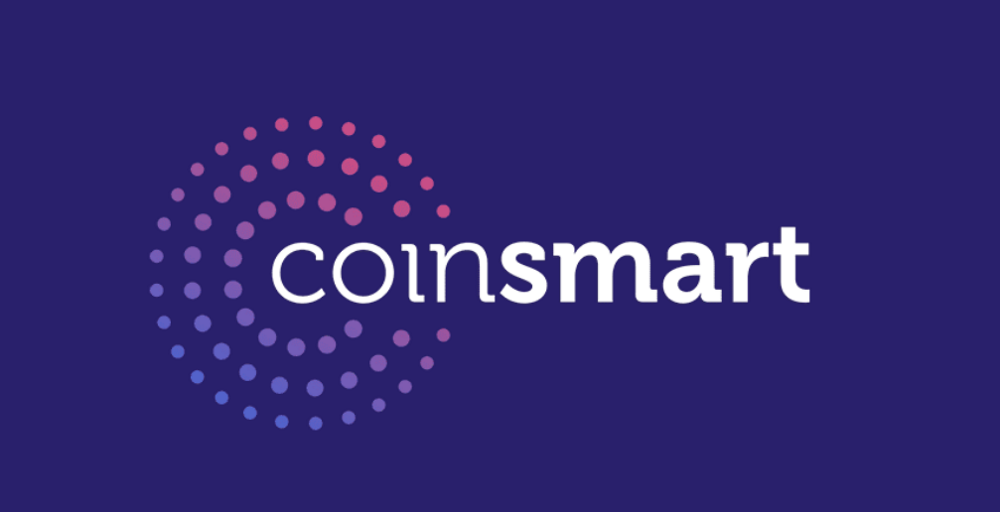 Coinsmart is an exclusively Canadian crypto broker – in fact, one of the biggest in this category. They effectively use the combination of providing innovative solutions as well as intriguing features to get people on board. If you are into crypto trading and currently living in Canada, you're most welcome to give them a go.
But, for the sake of argument, let's see what's there to enjoy, exactly. They have a nice collection of different coins and an infrastructure that allows you to actually enjoy trading. What's more, Coinsmart experience is designed primarily for Canadian use. You'll see what it means.
Exchange description
First of all, Coinsmart has a decent collection of different cryptocurrencies. It's not too big, but they somewhat compensate this lack by their outstanding features, some of which will be discussed further on. The list of coins includes:
Bitcoin – the main crypto currency in the world
Ethereum – the main altcoin in the world
A few smaller altcoins: Litecoin, Ripple, Bitcoin Cash
Small tokens and coins: Tether, Cardano, EOS, XLM
They took an alternative route in contrast to behemoths like Binance or Coinbase. They've got just a few coins, but they are all pretty valuable and you can trade very flexibly in these. You'll see how, exactly.
And really, the meaning behind the enormous coin collections on exchanges like Binance is their purpose as hubs for coin exchanging. People from all over can visit and exchange rare coins they've found somewhere for dollars or more valuable coins. Coinsmart operate on a much smaller scale.
Designed for Canadians
There are several features that were implemented specifically to make the life of Canadian Coinsmart users easier. It includes mostly just the payment methods, although there are also smaller advantages.
For instance, you can fund your account or withdraw money from it using (among other things):
Interac e-Transfer – a particularly Canadian money transfer system that involves paying in Canadian dollars, among other things
Bank wires from most worthwhile Canadian banks
Bank drafts from the same banks
It means that now you can use your Canadian savings from your Canadian bank to fund your trading account in just a few clicks. It's very convenient. Of course, you can continue using CAD even on this very exchange, if you feel like it.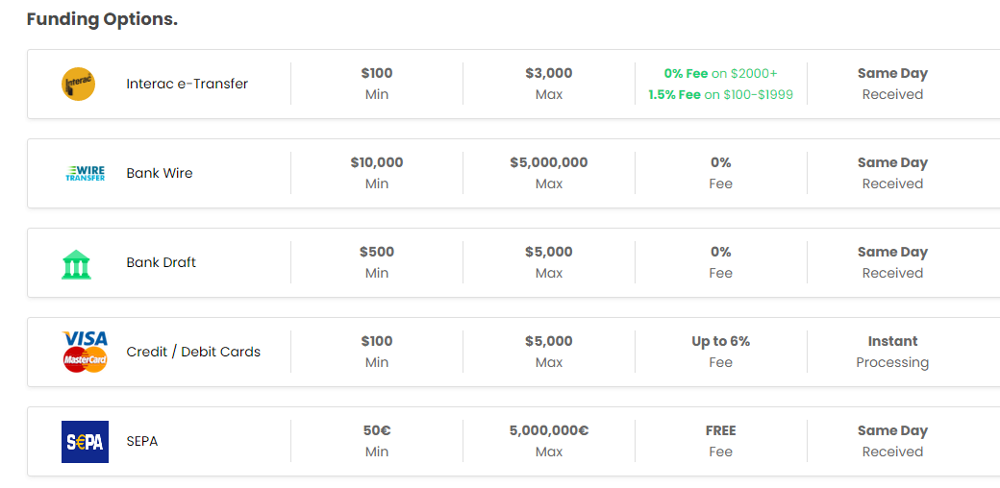 But if you want to withdraw your money from the exchange, you can do it in all sorts of currencies, including even the crypto savings you have.
Features
Coinsmart has a few very interesting features that affect the way you exchange your crypto and how the exchange interacts with you. And they actually improve the way you trade very significantly. Let's just go over a few most significant ones.
It's actually more of a principle than some sort of instrument, and a very beneficial principle at that. It changes how you exchange your currencies. Instead of working with currency pairs, you can pick any coin available on this exchange and redeem it for any other coin available here.
It's not as remarkable as it would have been if there were more than 9 coins on this exchange, but it's very convenient nonetheless. Some might argue that it's the small number of cryptocurrencies that makes this principle work so well for users.
In short, they did well by implementing SmartTrade, and it would be terrific if more exchanges and brokers did the same
The security mostly means that your funds won't be lost during transfers or when they simply lay there in your account. Sometimes the money allocated to you may be stolen from you by the hackers, but Coinsmart holds most of their coins in cold storage. 
It means that almost the entirety of your Bitcoin wallet is held somewhere in an offline 'vault' where it can't possibly be accessed by the hackers. It's pretty neat, and this security measure is now used by most modern exchanges. Coinsmart is an innovative exchange, after all – they couldn't miss the chance.
Furthermore, Coinsmart doesn't steal either. For each method of transferring money, they have a processing period. Most methods (like Interac or bank wire) imply the same-day arrival. Some take more, but not longer than 5 days. If the money didn't arrive by then, you need to contact the support.
It's just a neat instrument to customize your interface – what you see on your screen while actively trading. You can add relevant coin ratios you care about the most and other information you might need. It's a small, but a very welcome feature that simplifies the routine by a lot.
Support
Keeping all the discussed things in mind, the first thing that should come through your mind is 'can I actually trust them?'
And the answer is 'you should try'. While they might be a legitimate exchange that just wants to help you make some money and profit from it along the way, they aren't exempt from technical difficulties and other reasons that often delay requests and severe connection.
It's not common for them to experience these issues, but they still can happen. They won't steal your money – on the contrary, they are trying fairly hard to keep it safe. But they can still fail to deliver your money on time, there have been precedents before.
If it happens, all you need to do is contact their support. They aren't callous there, and they'll help you return all the money that was unrightfully taken from you or that disappeared without a trace.
In essence, they are a pretty good exchange, and you should give them a try if something above excited or interested you.