AvaTrade Review
AvaTrade is a brokerage firm or a financial service provider from Ireland that caters 200,000 investors globally with their trading assistance, trading instruments ranging up to 250 overall, and tech support that aids investors in any trouble in trading.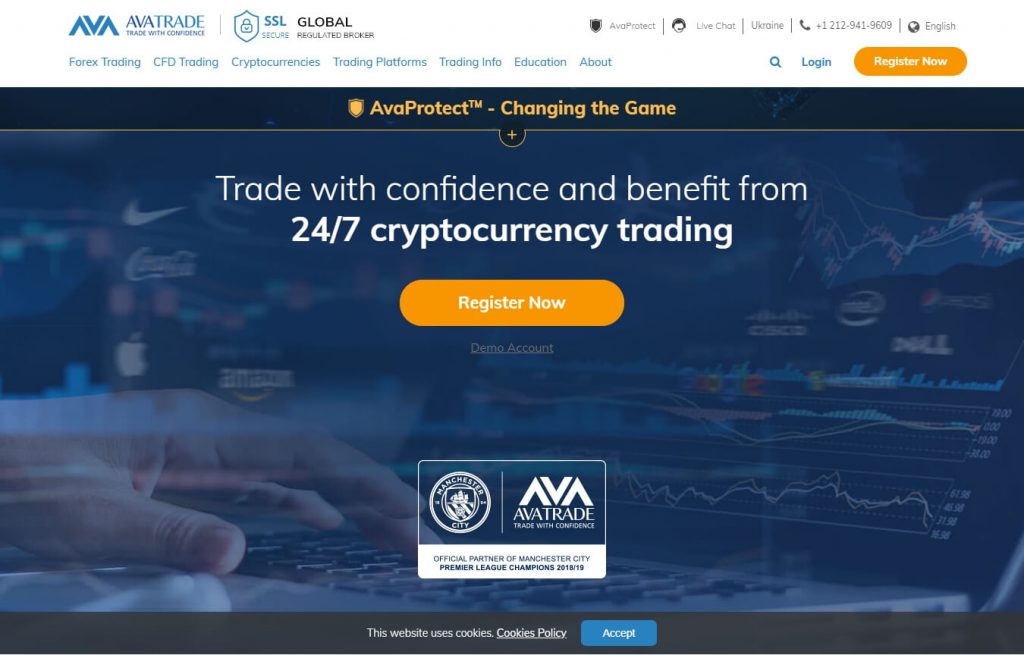 What is AvaTrade?
AvaTrade is among the leading brokerage firms in the market today. It has a good reputation globally, serving 200,000 clients. It is also regulated in many countries and provides the best user experience by allowing its clients to choose from various features or platforms. It gives equal opportunities and lessons to traders, regardless of their already acquired trading knowledge and experience.
This multi-national brokerage firm is situated in Dublin. It has branch offices in Sydney, Paris, Madrid, Milan, Beijing, and Tokyo. Since its establishment in 2006, it gradually grew into the brokerage that it is today. Now, its clients trade over two million times per month while using 250 of its trading instruments.
It has been granted awards many times since its establishment fourteen years ago. It has set up support programs for its clients. All these and many more reasons are why the brokerage is consistently on top. Its trading technology and good financial services are one of the best in the market today.
Is AvaTrade a scam, or is it safe?
AvaTRade adheres to the Client Asset Regulations set by different bodies. It acquired the license from the Bank of Ireland and registered with FSP, FSA, and ASIC, regulators from South Africa, Japan, and Australia, therefore it is acclaimed globally. These acquired licenses support the firm's legibility and reliability as a broker as these set the standards on adhering to trading laws and regulations.
These regulatory bodies ensure that AvaTrade protects its clients. In such cases as funds, each client has designated a segregated account—meaning client funds are separated from the firms. Aside from this, clients gain the Compensation Schemes, wherein it states that if ever the firm declares bankruptcy, it has to amend the damage done to its clients. In addition to this list of clients, protection is the client's defense against negative imbalance.
Trading Platforms and Accounts
Accounts
AvaTrade offers only one type of trading account, compared to other brokers who typically offer at least four types. However, AvaTrade also offers a demo account that the client can utilize for a risk-free practice trade. The demo account is created for the client to explore trading styles and strategies minus the danger of risking any monetary value. Also, AvaTrade offers the Swap-free account for its clients practicing Islam and who would much prefer trading under the Shariah principle.
Platforms
The number of AvaTrade's account types is indirectly proportional to its variety of trading platforms. What it lacks in the variety of account types, it compensates in the latter. The firm wanted wide options of platforms for its clients to allow them to explore and have the freedom to choose a trading platform of their preference. This feature is then enhanced by AvaTrade's option for clients to open and close positions through manual or automatic trades. The help of many trading tools is at the tip of every client's fingertips in executing these transactions.
AvaTRade offers these trading platforms in two versions: PC and mobile app. These include MetaTrader4, AvaTradeGo, ZuluTrade, and DupliTrade, among others. AvaTrade also makes sure to offer the best trading experience by issuing a user-friendly interface and the option to explore the wide variety of trading tools. They've also added the feature of a guide for beginners discussing one thing at a time in opening their account, opening a position, feedback on their trading activity, and even tech support. When using MT4, AvaTrade allows the managing of many accounts, including an alternative to change features and accounts.
The MT4 or MetaTrader4 platform remains the most trusted trading platform in the market today. This is partially due to its user-friendly platform catering to both expert and beginning traders. It offers a certain kind of trading that can be flexible, such as the chance to auto-trade. Clients are also given a choice to shift from one spread to another, such as alternating from fixed spreads to low spreads directly marked from the market. Meanwhile, AvaTrade's platform AvaOption features visual trading. Likewise, it has many tools and promotes user-friendly experience.
Trading Leverage
Trading leverage or simply leverage amplifies the initial capital to let the trader trade with a larger sum. Larger amounts to trade also equate to higher possible gains. But this can also mean a higher potential risk in trading.
Leverages can vary from ratio 1:10 up to 1:400. The European Securities and Markets Authority (ESMA), the EU financial regulatory agency allows 1:30 maximum leverage. Traders outside Europe can opt for the commonly-used leverage of 1:400 maximum offered by many trading platforms.
AvaTrade's Trading Fees
AvaTrade charges a trading fee for every trading interaction done through any of its platforms. However, they also charge an overnight fee or the amount the trader needs to pay when his or her trading position remains open for more than one day. This said fee is a small percentage of the amount added to the overall transaction.
AvaTrade Deposits and Withdrawals
AvaTrade offers different methods of depositing and withdrawal of funds, such as through Debit and Credit Card. It also offers Wire Transfers and other methods of online payment.
As directed by their policy, the minimum amount that should be deposited to start an account using Debit and Credit Cards is $250, while it requires $500 minimum if done through Wire Transfer.
Having access to your funds is a major factor for every trader. More so, having the ability to withdraw it easily is essential for both professional and beginning traders. With AvaTrade, it only takes 1-2 business days to process the withdrawal, and they do not require any fee. According to their policy, withdrawing funds must be done on the same means as the depositing into the account, as a countermeasure to any possible money-laundering instances. This is a great feature of the firm as it strengthens its safety.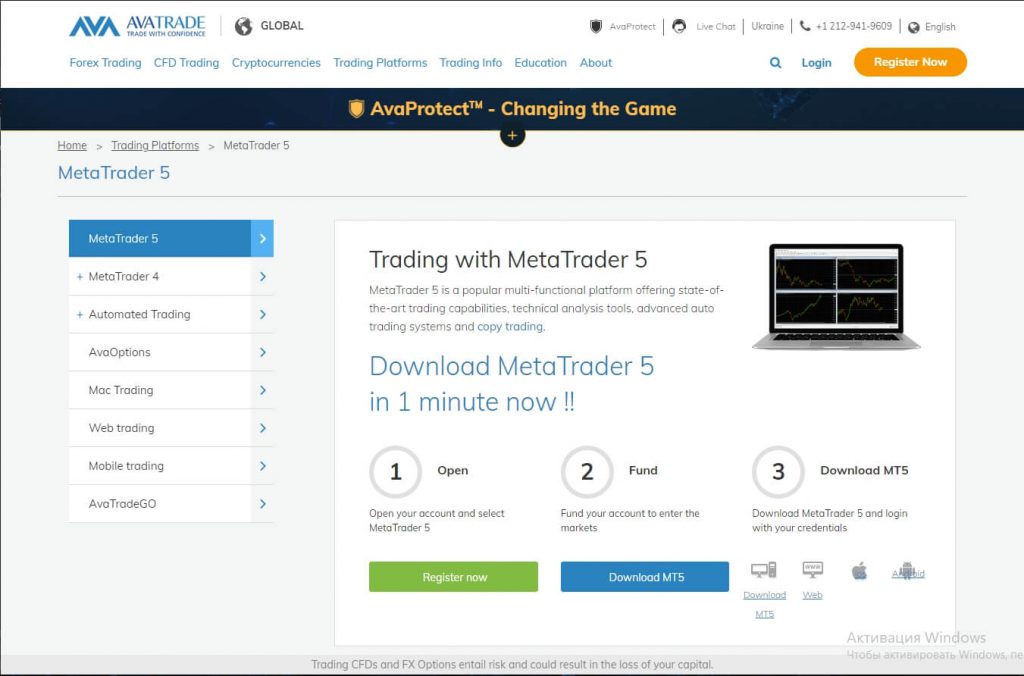 Educational Materials and Research Tools
AvaTrade has many research tools, but an essential one is the AutoChartist, which is considered as the great tool of trading information. AutoChartist displays various tools for both technical and fundamental analysis to aid the trader in identifying patterns and signals in trading. With this feature, automatically, the trader can see daily updates on the technical analysis section, while daily reports are offered in the section of fundamental analysis. Many brokerage firms offer this type of feature as long as you have a live account with them. In the case of AvaTrade, they offer the AutoChartist once you have a live account with at least $500 deposit.
On the website SharpTrader, the trader can see the numerous research tools provided by AvaTrade. Each client can also access the economic calendar for their reference. Additionally, they can access articles on daily or weekly analysis of the market, in the lenses of fundamental and technical analysis separately. A team writes these articles of trading analysts analyzing the market using acquired instruments from other sources. They also put up a video daily on YouTube detailing their research.
SharpTrader offers training courses to its clients and provides them with educational resources. These training courses are labeled in different categories: novice, average, and advanced. Additionally, some articles generally discuss the financial market and its various aspects. Similarly, the educational materials are placed in different categories depending on the topics they discuss. This allows the trader to sift through the content and focus on the topics they want to learn.
Conclusion
The international brokerage firm AvaTrader situated its headquarters in Dublin, with branches in other cities across the globe. Established in 2006, it has gradually made its way to the top. Now it offers its services for up to 2 million traders. It values trading integrity, and the security of its clients demonstrated in its various licenses acquired from renowned regulating bodies and awards it has garnered over the years.