Alvexo Forex broker review: Upsides and Downsides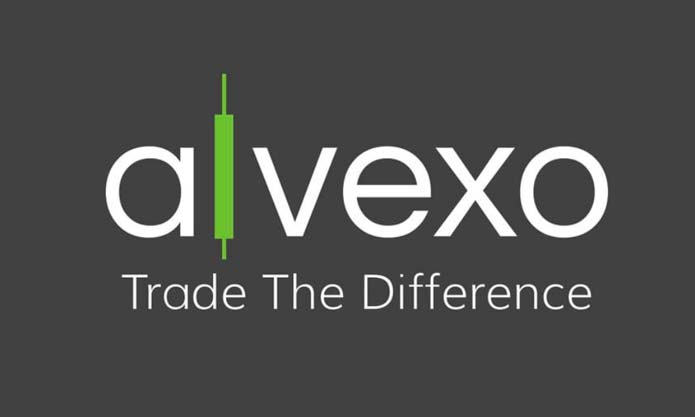 There's seemingly nothing special about Alvexo, but if you've noticed something intriguing on this website, you might be interested in a whole and thorough review about the broker. Especially since a lot of the features and problems are, as usual, hidden away and will only be met after signing up. And that defeats the point.
So, let's see what exactly is Alvexo and if there's something worthwhile offered by this brokerage provider.
What is Alvexo?
They are an all-purpose broker, so it's not just Forex. Here, you can invest into all sorts of products. The problem is that you won't be able to do it right away, and you have to cough up some money before they allow you to, say, trade in stocks.
Alvexo works on the basis of different account types with different possibilities and features based on how much you deposit. This is usually no problem if one or both of these conditions is true:
They have a lot of other features available early on to add some variety (i.e. more tools, instruments, learning material);
You don't have to pay much and the payment required to progress grows gradually
When this is true, you can justify the initial lack of something as a part of the learning curve. First you earn some money trading easy, and then go on to some harder products and more pro-grade tactics and instruments.
But no – as you'll see, it's just to force you into paying more.
User Reception
The feedback is all over the place – a lot of user reviews out there put it at about 3 or 4, but there is tons of negativity as well. Based on the uncovered issues (which you'll see just a bit further) – they are part platform's fault and part staff's issues.
Given that a lot of reviews are strictly positive, Alvexo doesn't always provide bad experience – just regularly.
Disadvantages
Let's start with disadvantages and see then if the upsides can compensate the issues or if Alvexo is simply not worth it.
There are several subjects of complaint in this department. One – related to account types – is clear and understandable.
The other is that commissions and other fees are just too high compared to the other exchanges and brokers. While it might be true, the complaint is highly relative, both in contrast to other personal experiences and to the other features on Alvexo (whether they compensate for the costliness or not).
Empirically speaking, the spreads are pretty high – at least 2.9 pips on the first account type. They are decreasing as you pay more, but they are still pretty high comparatively. And don't forget you'll still have to pay commission and transfer fees. It's not a very cheap broker.
But the worst are account types. There are three payable and one exclusive type:
Classic – 500 Euro minimum
Gold – 10000 Euro minimum
Prime – 50000 Euro minimum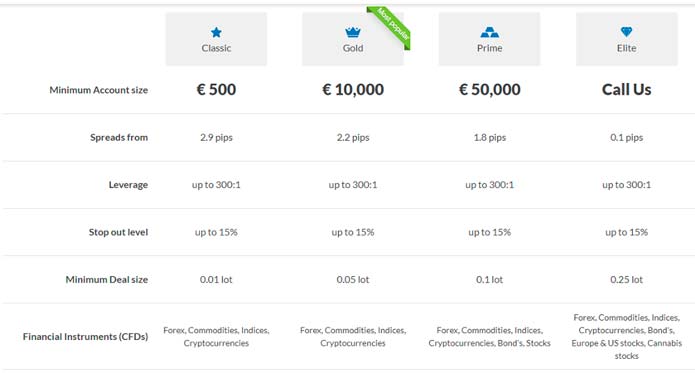 Bear in mind, the read difference between them are gradually decreasing spreads and that you don't have access to stock and bonds until Prime. Until then, you can trade in Forex, commodities, indices and crypto.
That's just extorting. And speaking of extortion…
A lot of reviews report that it takes a lot of time to process withdrawals – up until the month at times. While it's pretty uncomfortable, it's not even the worst. Sometimes when you're trying to withdraw your money, Alvexo staff forbids you to do so and then two things can happen.
You'll either be ignored by their service (which, coincidentally, is usually pretty good) and get no response whatsoever or you'll be harassed (lightly, but still) if you try to leave with your money and they know it.
It's usually some sort of guilt tripping to make you continue trading with them. Given that you already have to pay them a lot, it's nothing less than extortion.
That's a minor problem, but in the light of things it's very nagging. As mentioned, they don't have too many product types for trading. It's unjustified for them to deny you access to the stock market unless you deposit 50000 Euro. Moreover, you could expect some advanced tools, like at least some calculators.
But no, the selection here is pretty barren.
Advantages
There is pretty much only two tangible advantages, but they don't really compensate for all the issues listed above.
For the most part, the service here is pretty good. You get responsive and knowledgeable professionals that'll stick with you all the way through your problem. However, it's marred a bit by the fact that you may be denied support for no reason whatsoever. Still, usually they are pretty good.
The blog and other informative material is another good feature that might brighten your day up. There are no tutorials and other educational content really, but you get a pretty decent insight into the trading world by getting the news and updates through their blog. They are very neatly written and get uploaded regularly.
In conclusion
What good sides Alvexo has don't off-set the poor choices and issues they got, especially since the advantages don't directly affect your trading – they just help you get along.
And don't forget – there are better broker choices out there. If you don't really want to continue searching or if you've found something you definitely like on Alvexo, it might just off-set all the bad stuff.
Barring the financial nonsense and occasional withdrawing problems, Alvexo is an alright experience.